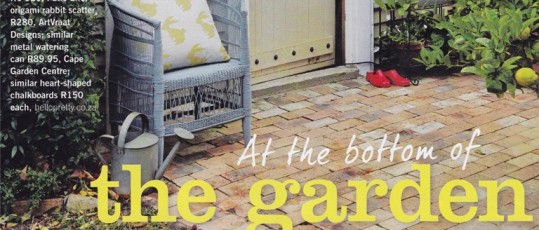 Our stunning Malawi Chair featured here in an article on Jeanne's Garden Shed by Home Magazine.
The Malawi Chair is a popular feature of ours and is woven in Cape Town from real natural cane. This gives the final product an authentic, hand made, and luxurious feeling. Beautiful furniture helps create the correct kind of atmosphere that compliments your desire for the energy of the room or setting either indoors or outdoors.
The design is iconic and has been around for a long time but it is becoming increasingly popular as a feature item and can be painted in any colour. This week we have an order for this specific chair to be painted in a distinct yellow for a new décor shop launch.
The chair may not have been designed here in Cape Town,  but it has been popularised and celebrated. This quaint garden shed refurbishment has the Malawi chair as a focal point to help bring the look together and it sure does look brilliant.