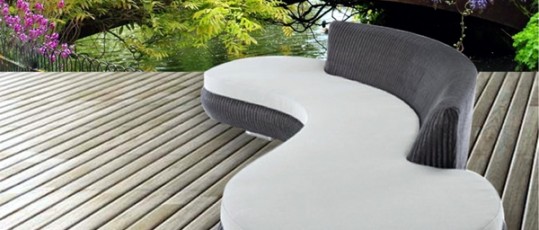 Few things in life have that distinctive, luxurious, no nonsense, finish and feeling, that reflects exquisite taste and an eye for superb quality. Of course, this is what we specialise in at Patio Life, and more than that, the Plett Daybed is a true indicator of our standards and the pride we carry in delivering only perfection to our clients.
As an industry salute to the World Design Capital Cape Town 2014, the Plett Daybed is custom made to order right here in our creative city. Having a piece that is one of a kind hand made especially for you holds prestigious charm in a delightfully precious way, and this experience could be yours.
The Plett Daybed comes in a variety of fifteen vibrant and uber trendy colours. You also have an option of thirty seven different cushion colour fabrics. The handwoven production process includes the use of all aluminium frames, and fresh modern Italian design that boasts an authentic African twist. You could call it the best of both worlds.
Check out our range of other daybeds