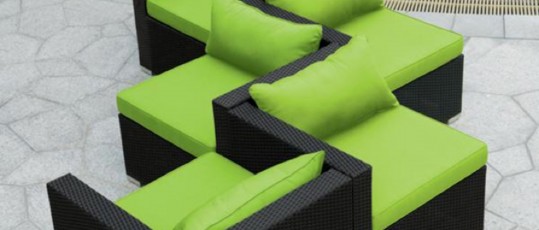 If you love pristine modern lines that reflect sophistication and exquisite taste, you will love The Montague Range. This set fits in perfectly with the decor of a home or venue that's a trend setter for all things new and cutting edge. Indulge in iconic contemporary European styling that is both versatile and multi-functional.
The interesting design allows you to place the singular modules of the set in a zig-zag fashion, adding a unique touch to any social gathering.
As part of the World Design Capital 2014 celebration this range is proudly made in South Africa. The great part of ordering a set of this kind is that you can order it any combination of the modules you require e.g. Corner Module, Middle Module, Ottoman, Coffee Table, and Armchair.
The Montague Range is made from synthetic cane and comes in your choice of natural earthy colours or bright prime colours. The look is complimented by high density foam cushions and comes with a three year warranty.